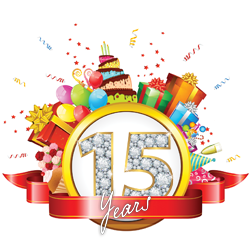 A Special Thanks to Our Sponsors!
Aspose

Aspose is a leading vendor of .NET, Java, Cloud and Android APIs, SharePoint components and rendering extensions for Microsoft SQL Server Reporting Services and JasperReports. Aspose's core focus is to offer the most complete and powerful set of file management APIs on the market. Aspose supports some of the most popular file formats in business, including Microsoft Word documents, Excel spreadsheets, PowerPoint presentations, Outlook emails and archives, Visio diagrams, Project files, OneNote documents, and Adobe Acrobat PDF documents. We also offer OCR, OMR, barcode generation and recognition, and image manipulation APIs.
dtSearch

The dtSearch product line can instantly search terabytes of text across a desktop, network, Internet or Intranet site. dtSearch products also serve as tools for publishing, with instant text searching, large data collections to Web sites or portable media. Developers can embed dtSearch's instant searching and file format support into their own applications. Please see site for hundreds of reviews, case studies and full evaluations.
Izenda

ISVs and solutions providers drive more revenue by embedding Izenda's self-service business intelligence platform in their applications for robust real-time, web-based reports, dashboards and visualizations. Designed for rapid integration into .NET applications, Izenda features hundreds of configuration settings for customization and OEM branding, and works with your application's existing security model and infrastructure.
LEAD Technologies

LEAD Technologies is the developer of LEADTOOLS, the award-winning line of imaging SDKs designed to help programmers integrate raster, document, medical, and multimedia imaging into their applications. LEADTOOLS gives developers the most flexible and powerful imaging technology, offering development support for OCR, Barcode, Forms Recognition, PDF, Document Conversion and Viewing, Document Cleanup, Annotations, DICOM, PACS, HL7, audio/video codecs, MPEG-2 Transport, DVR, streaming, File Formats (150+), Image Compression, Image Processing, Color Conversion, Viewers, Special Effects, Scanning/Capture, Common Dialogs, Printing and more.
/n software

/n software is a leading provider of software components for Internet, security, and E-Business development. For more than 20 years, software developers for nearly every Fortune 500 and Global 2000 company worldwide have used /n software products to build powerful connected applications. Our client list includes companies such as Microsoft, Sony, Xerox, Cisco, Dell, Motorola, Intel, and many more. All of our products are backed by an excellent record of accomplishment based on providing robust enterprise-class solutions backed by professional technical support. Our flagship product IP*Works! is the best selling, most comprehensive suite of programmable Internet components worldwide. IP*Works! eliminates much of the complexity of developing connected applications, by providing easy-to-use programmable components that facilitate tasks such as sending email, transferring files, browsing the Web, consuming XML Web services, and much more.
RavenDB

A document database developed by Hibernating Rhinos Ltd, an Israeli based company founded in 2008, which over the past few years followed a fundamental rule to make data simple and provide clients with database solutions that balance versatility, storage optimization and functionality. This resulted in an innovative, high-performance product with ACID transaction support containing various DevOps improvements, including performance graphs, traffic watch and detailed logging. Additionally, its top-notch async-ready client API will allow you to work with POCO entities, take full advantage of the Unit of Work and use LINQ to perform queries. All of this without unnecessary software development and maintenance friction.
Recent CODE Magazine Issues
Want to find out more about advertising with CODE Magazine?
If you are interested in advertising in CODE Magazine, please email Tammy Ferguson, call us at 832-717-4445 ext 26, or fill out the form here.
You can also see our advertising rates or download the complete CODE Magazine Media Kit in PDF Format.