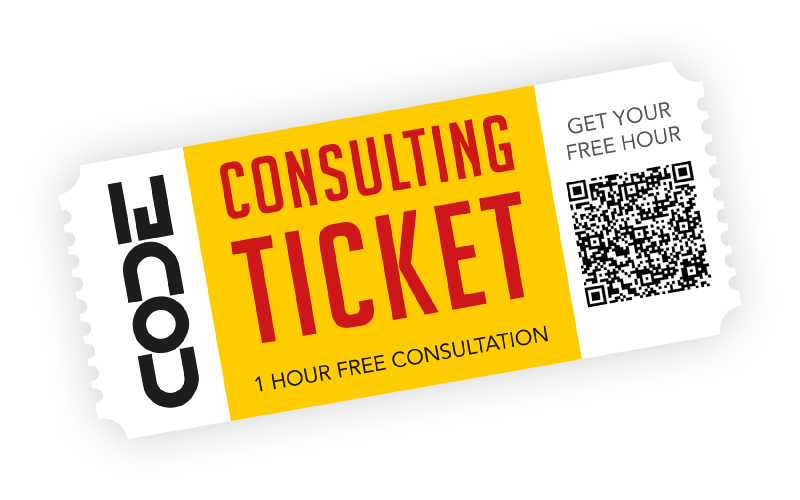 This Hour Is On Us!
Our Free Hour of CODE is just that; a free, no strings, no commitment, virtual meeting between members your organization and one of more of our expert consultants. Topics we can assist you with, but of course are not limited to, include:
Input on technical issues
Guidance on architectural decisions
Brainstorming on cloud platforms
Our take on industry trends
Which development tools to use
Client-side JavaScript frameworks
Database architecture
Building service layers
Deployment strategies
Team management strategies
And more!
Select from the list or we can talk about whatever software development issues you would like our thoughts or help on. Consider us your friend in the software development business. A friend you can turn to when you need direction or guidance on one of the most important assets your organization owns, its software. Contact us today to schedule your free Hour of CODE!
Contact CODE
Do you have questions about CODE, or are you interested in working with us? Send us a message and we will get back to you as soon as possible!
Note: You are not currently logged in. If you log in, we can fill in some information and save you a lot of typing.