Helping Companies Build Better Software since 1993
Custom Software, Staffing, Training, CODE Magazine & CODE Framework
The CODE brand is widely-recognized for our ability to use modern technologies to help companies build better software. CODE is comprised of five divisions - CODE Consulting, CODE Staffing, CODE Training, CODE Magazine and CODE Framework.
With expert developers, a repeatable process, and a solid infrastructure, we will exceed your expectations. But don't just take our word for it - ask around the community and check our references.
We know you'll be impressed!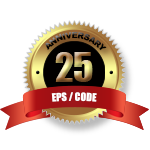 Consulting Specials
Current Specials: 1 2 3 4
CODE Services





This is a short selection from the wide range of services from CODE Consulting. For a complete list of our services, click here.