About CODE Consulting
CODE Consulting is widely recognized for advanced technical expertise and the ability to help companies world-wide build better software with modern technologies.
CODE Consulting is the consulting arm of EPS Software Corp., a Houston, Texas consulting company founded in 1993, by renowned industry expert, Markus Egger, a former contractor to the Microsoft Visual Studio Team, a Microsoft MVP since 1995, and currently the Microsoft Regional Director for the Central USA Region.
Our main focus is building custom software applications on any scale, from small consultations, to start to finish custom software projects that last for years and involve large teams of people. We provide software development, mentoring, project management and architectural know-how. We use a variety of tools and technologies such as .NET, iOS, Android, Web, Mobile, Cloud, Services, various Databases, and more. We can help you build applications better and faster, and help you improve quality, maintainability and reduce your time to market, thus reducing the risks that are inherent in every software development project.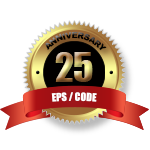 How can we do all this? We have excellent people, a repeatable process, powerful existing technology, and great infrastructure that we bring to every project. But don't take our word for it! Ask around the community and check our references (including Microsoft).

We know you'll be impressed.
CODE Consulting offers a wide range of software consulting services focusing on custom software development, mentoring, software architecture, and project management. This includes various platforms, such as Windows, Web, Mobile Devices (including iOS and Android), Services, Databases, and more. We also specialize in converting older software, such as VB, and Visual FoxPro into today's technologies.
Click here for details about our various services!
Contact us for more information!
Current Special Offers
Current Specials: 1 2 3 4
CODE Services





This is a short selection from the wide range of services from CODE Consulting. For a complete list of our services, click here.
Testimonials
I would like to commend you guys on always meeting the deadlines for my client demos and your overall communication with us to complete the project including both your correspondence and videos that are provided
John Meredith, VP Sales
VP Sales and Marketing
Common Goals Software
The CODE technical staff always goes the extra mile to not only solve the immediate issue, but also provide solutions and knowledge to prevent future issues.

We choose CODE because it provided a flexible framework to quickly build a user friendly interface to process complex business transactions.
Adam Blick
Scrap Dragon Software
I cannot thank you all enough for all the work that has been put in to make our project a reality. And how much the information directly assists our members that make such a huge difference in patients lives. The stories we hear are heart warming and it takes all of us to make it happen. It's a pleasure working with each of you.
Melissa Merrell
Manager of Formulations
PCCA
When we have future IT consulting requirements, I will definitely be giving CODE Consulting a call.
Linda Hammons
CFO
Dooley Tackaberry, Inc.
The CODE Framework will save my team's development time by approximately 60%. If you don't mind can I also suggest to my director the possibilities of building a relationship with you guys? We really need honest guys in the software industry to help us out.
Trenton D'Souza
Virbac Corporation
This learning something new by having a mentor? Oh, my gosh, it's such a change from the by-the-seat-of-our-pants we always had to do. It's fantastic. Jeff is terrific! He's very patient, flexible and understandable.
Nancy Folsom
President
Pixel Dust Industries