Windows 8
Windows 8 is gaining popularity and momentum; don't make the decision alone! CODE consultants have been working diligently to discover all the bells and whistles surrounding Windows 8 and we've been writing both Windows 8 and WinRT applications since the early beta. The first step is for your team to ensure your applications are ready to move to Windows 8 and WinRT by speaking with an expert from CODE Consulting. Think of this as a brainstorming session with a Technical Expert. Together we can discuss the direction of your business, your current application, the overall goals you have moving into the future with your application, and your existing architecture.
CODE Consulting can assist in helping your company decide on Windows 8 by adding our experience and expertise, raising key issues, helping to judge feasibility of various technical aspects, and most importantly by recommending proper architecture and implementation approach. We use our experience from other projects to help you judge effort levels and required skills. The result will help you reach a decision on moving forward with Windows 8 and WinRT, regardless of whether those next steps include CODE, or whether the project is done in-house or with a different vendor.
Options Available
Spend a free hour with one of our experts from the CODE team to talk about all the questions you have regarding Windows 8, learn new information, and get a suggestion from the most trusted name in .NET on how you should start adopting Windows 8 into your business practice and moving forward with new technology before you're found to be obsolete! This option usually starts with a remote conference to allow for screen sharing, or with you visiting the CODE Consulting offices to meet the team.
CODE Consulting also offers a fixed price Vision and Scope where two team members visit your offices and discuss in detail all aspects of your current application and how you should approach any changes to the system. This usually takes about 2 days and you get expert advice on what your company should do around Windows 8.
By the hour or with a fixed price block of time, CODE Consulting can also Mentor and work along side your developers to let you hit the ground running!
We're Touring!
CODE Magazine is touring the US and Canada presenting the acclaimed State of .NET Tour. This is a free half-day seminar and we're adding new cities all the time. Check out the current tour schedule or get your city on the tour by emailing us info@codemag.com.
Purchasing Our Services
We offer our services in a variety of ways to meet every possible need. Options range from plain time and materials setups, to hourly blocks and montly service contracts, and sometimes even fixed price setups (especially for mobile "apps"). Contact us for more information and for a Schedule of Fees.
Click here to contact us!
Related Services
Project Rescue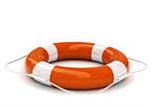 Is your project in trouble? We can help! CODE Consulting brings projects back from the brink of failure. With deep a knowledge process and business to go along with technical knowledge, we are skilled at finding problems and bottlenecks and implementing solutions to get your project back on track. We can't do magic, but most troubled projects are not beyond help. It is usually well worth to spend the time in a short meeting and perform a few hours worth of analysis, for a shot of getting your project back on track.

More about this service...
System Architecture
Constructing systems properly is the most important aspect of any software project. With the right architecture (and proper management), almost any problem can be compensated. If, on the other hand, the architecture is wrong, you have an extremely costly and time-intensive problem. We can help you to avoid these problems and reduce overall project risk, not just by sharing our own expertise, but also by letting you share in the experiences we have gathered through our CODE Magazine (authors and readers), CODE Training (trainers and attendees), events (speakers and attendees), RD, MVP, and other networks. This is a treasure trove of information you simply cannot get any other way. Can you think of anything else that could have positive impact of similar magnitude on your project?

More about this service...