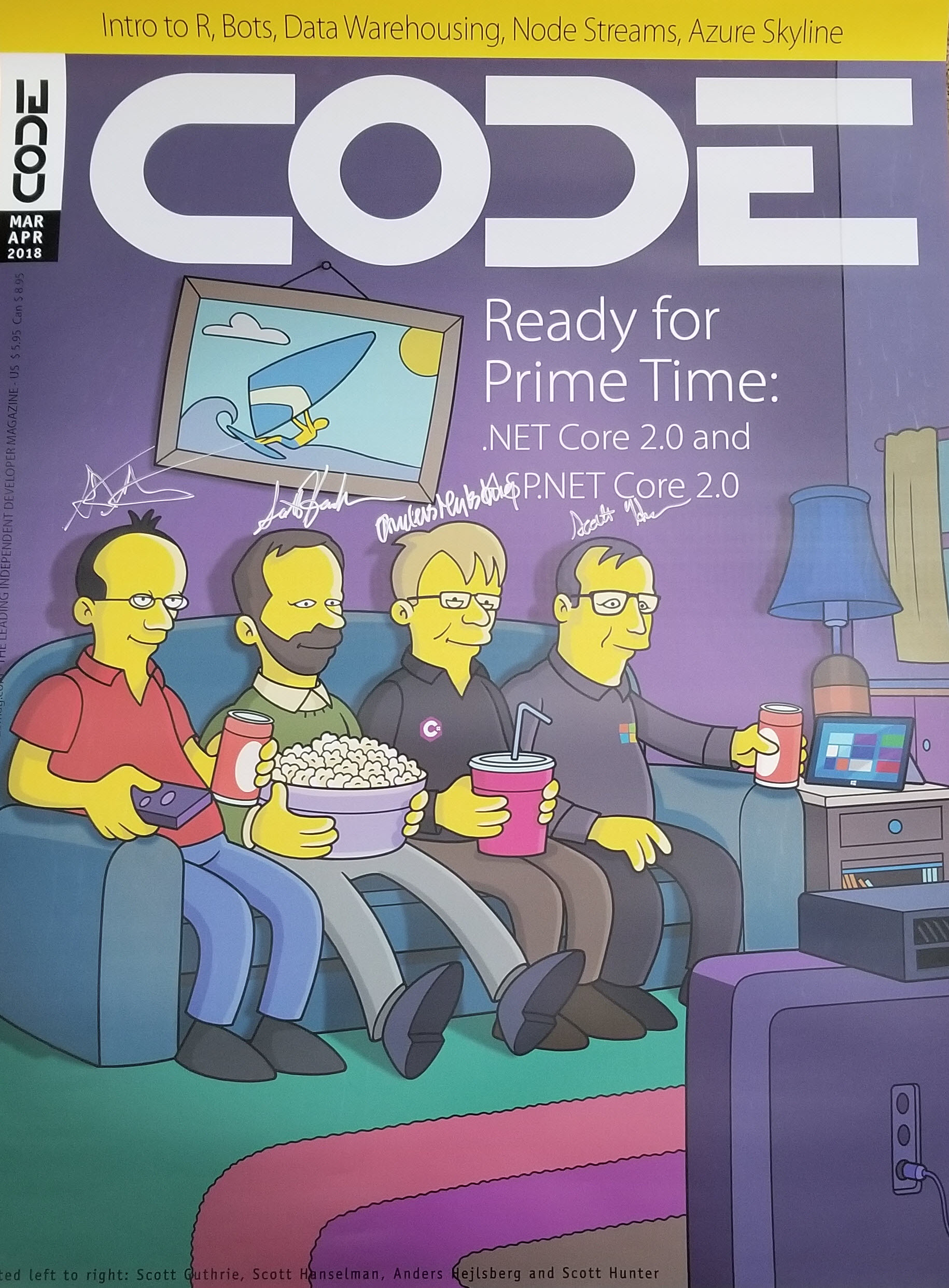 Build 2018 Poster Drawing!
One lucky winner is going to win a framed, 24"x36" poster of the March/April CODE Magazine cover signed by the four .NET rock-stars on the cover, Scott Guthrie, Scott Hanselman, Anders Hejlsberg and Scott Hunter.
No doubt you'll be the envy of your fellow developers with this poster hanging by your desk!
Good luck!
Enter to Win!
When I win, send my poster to:
Contest open to legal residents of the United States. All entries must be submitted by 11:59pm CST May 25, 2018.
One entry per person allowed.
Complete contest rules can be found here.